Do you have event or concert…?
Contact us for your online ticket selling platform. We help to you How to sell and promote your event online. Clients will get PDF e_Ticket like below through the e-Mail.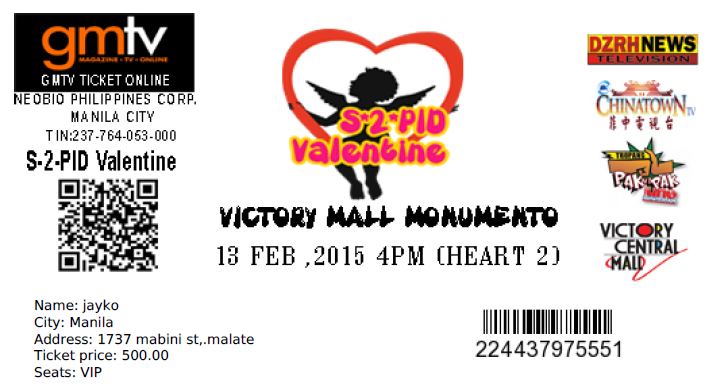 Just prepare some pictures and event details (event poster,sponsor logo,event name,Venue floor plan,ticket price,etc…) & contact us gmtvmanila@gmail.com or call +632 8252-2544 YesBoss Magazine help team.