Yes Boss Magazine call for international franchise member now.
We are looking for Asia franchise member first.
All contents share each other ( Photos and video)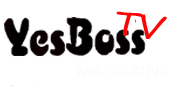 For YesBoss TV… Franchise member upload video clip at our own streaming platform and share member's magazine content.
For the future project "YesBoss Live" also can use platform to member's country models.
This is live chat with our model and clients.